Guide To Reopening
The Fresno Convention & Entertainment Center is excited to be opening again for concerts, performances and events!
As part of the ASM family we have been able to develop a comprehensive guide to plan and implement safe reopening practices for all our venues. In collaboration with the City of Fresno and local health agencies we have put in place measures to maximize the safety of our employees, guests and performers while at on the grounds of the Fresno Convention & Entertainment Center.
For the full plan you can access the latest version of the Venue Shield guide here.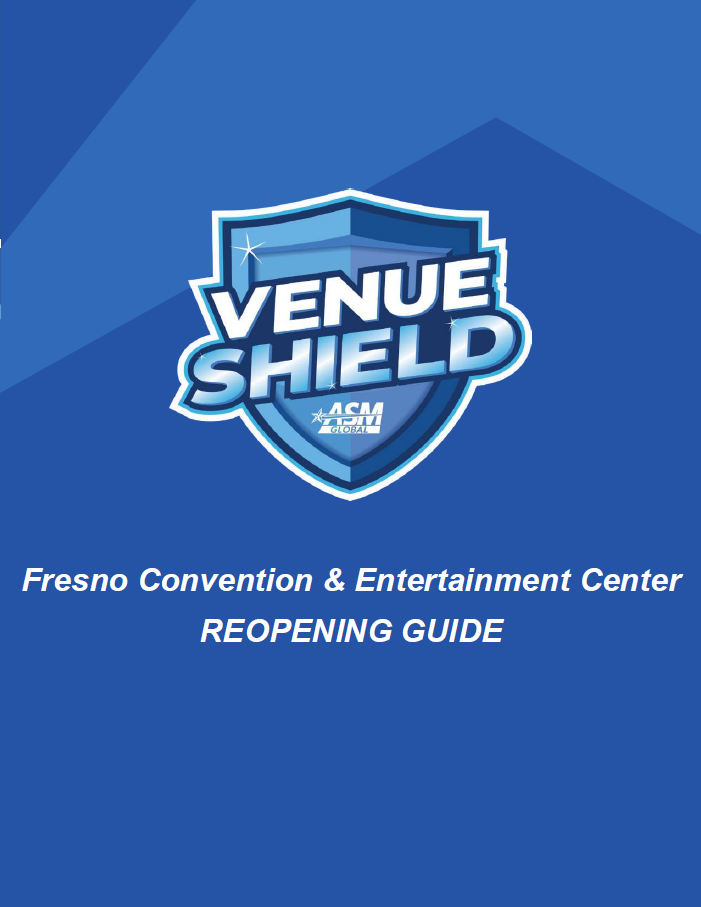 ---
COVID-19 UPDATE
Notice :  Updated November 23, 2021
The health, safety and security of our Guests, Performers, Athletes, Clients, and Associates remains our highest priority.
For Indoor Conventions/Conferences/Expos/Sporting Events and Concerts of 1,000 or more, the current Requirements, as mandated by the State of California Health Department, are as follows for attendees age 3 or older must provide proof that they:
Are fully vaccinated, or
Have received a negative COVID-19 test, no more then 72 hours in advance of the event date.
Attendees cannot self-attest to verify vaccination status or a negative test result.
The Fresno Convention & Entertainment Center strongly recommends that all attendees over the age of 2 utilize masks while in the venue. This event may require all guests inside the venue to wear a suitable face covering consistent with CDC guidance.
Beginning December 1, 2021, attendees age 18 and older must provide identification at indoor mega-events (1000 or more people). Your identification must confirm you are the person:
Presenting proof of vaccination status or negative test results, and
Entering the venue
Please continue to check our website and social media channels for health protocols updates.
What else can we help you with?