Guide To Reopening
The Fresno Convention & Entertainment Center is excited to be opening again for concerts, performances and events!
As part of the ASM family we have been able to develop a comprehensive guide to plan and implement safe reopening practices for all our venues. In collaboration with the City of Fresno and local health agencies we have put in place measures to maximize the safety of our employees, guests and performers while at on the grounds of the Fresno Convention & Entertainment Center.
For the full plan you can access the latest version of the Venue Shield guide here.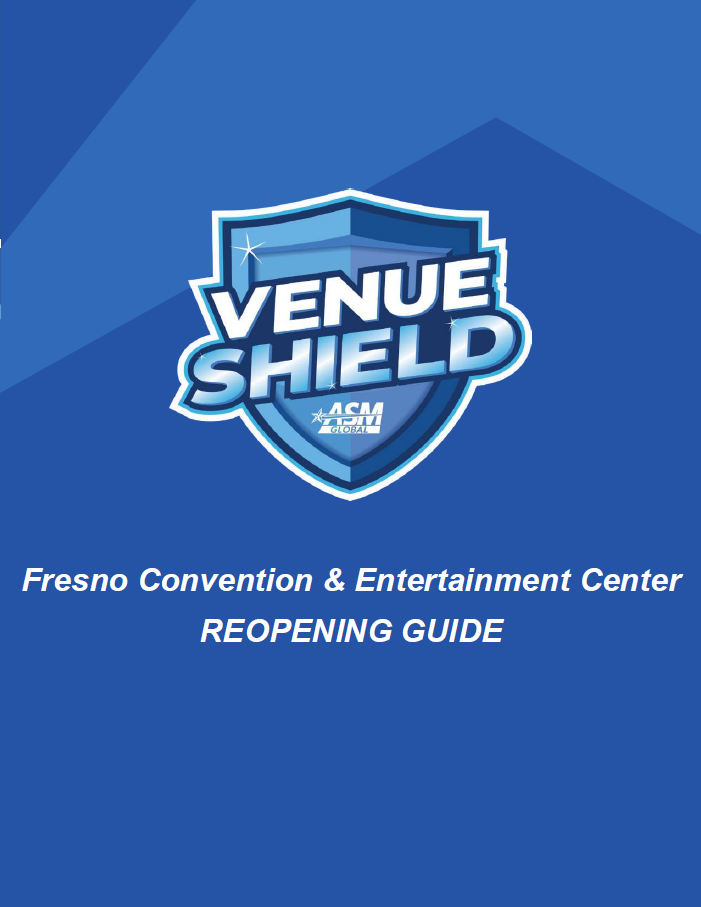 What else can we help you with?